From Black Boy With Love
$

7.00
Sold out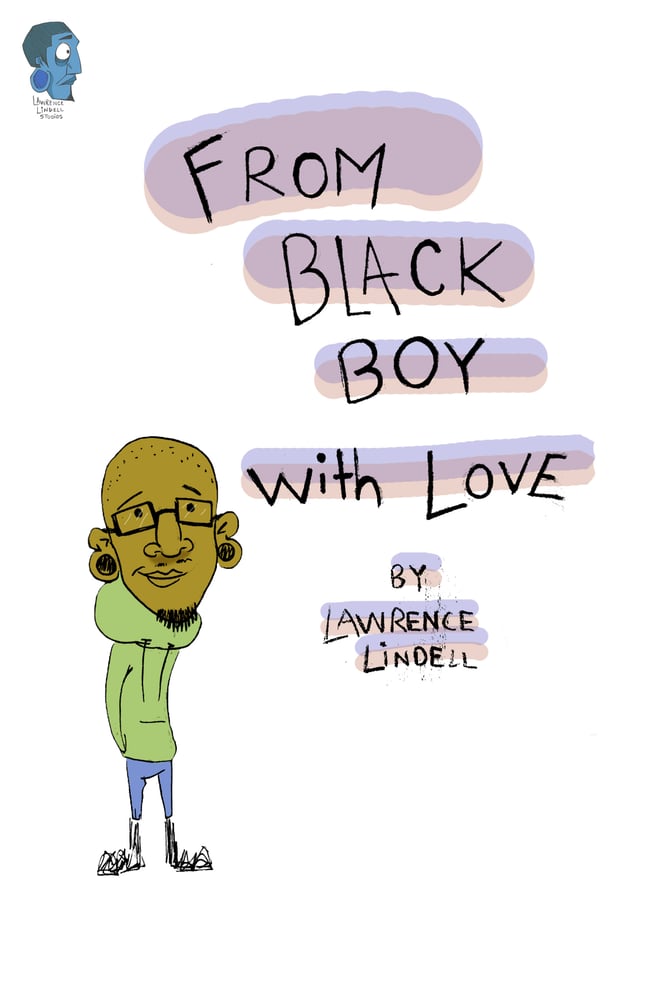 PLEASE READ THE SHIPPING INFORMATION BELOW
Shipping
Heads up my shipping process is REALLY SLOW.
I ship all orders in chronological order. That means is doesn't matter the date your order was place, but instead where your order falls in line.
I teach durning the week and tour on the weekends. Im a one man operation. I fold, staple, and print everything myself, so it takes a bit of time to fullfill all the orders.
Big Cartel finally updated it's site so now you will be sent an automatic email once your order is shipped!
When your order is shipped it will take from 3-10 business days to reach you.
Please do not email me to check on your order unless you've received the your order has been shipped email and it still hasn't reached you within 3-10 business days.
Peace and love
-Lawrence
If you're reading this you are amazing, you are love, you are life and you are important!
Thank you to everyone who purchased a copy or multiple copies of my book! Thank you to my lovely partner, mom, sisters, aunts, and ALL the girls of color who are the inspiration for this book. Thank you to Afropunk for premiering the book and thank to all the Black Women and media news outlets that picked up my story including,
Huffington Post, Blavity, Atlanta Black Star, Curly Nikki, ActuaLitté, Saint Heron, Madame Noire, Nowthis Her, Read More, LLC and all the countless repost and reblogs on social media.
This book is for all the girls of color across the world who have been made to feel uncomfortable in their own skin. You are life, you are important and you matter.
From
This black boy with love
-Lawrence
The book is 24 pages, full color, written and created by Lawrence Lindell.